Measure Business Performance
You know the saying: You can't improve what you don't measure. Your company is growing... but you aren't sure what's driving it. Your new call center? Online advertising? Nurturing campaigns? Free seminars? Leads from referral sources? All of the above? If you knew what was working, you'd have the ability to grow faster.
Establish KPIs
Start by identifying the Key Performance Indicators (KPIs) that matter most for your business. While you eventually will want to set sales, marketing, social media, service, and financial KPIs, if this is a new process, it's best to focus on a few metrics to avoid data overload. Be sure to establish ones that are directly related to your business goals (e.g., lead generation if you want to track how effective your salespeople are).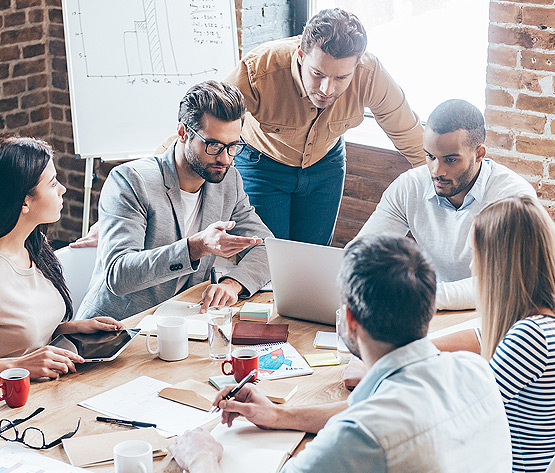 Track Your Progress
As comfortable as your team may be using Google Sheets or Excel to record your activities (we see this often), having a tool that enables you to manage and monitor trends and patterns will allow you to quickly identify areas in need of improvement. Ideally, you want to use a platform that includes tracking (e.g., HubSpot) or integrates with your CRM natively (e.g., Tableau, Grow) or via API. Today's tools ensure that the time spent preparing data is significantly reduced, allowing management to focus on analyzing it.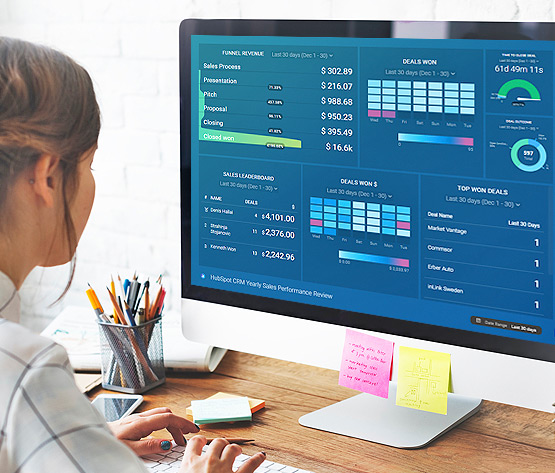 Drive Business Decisions
When your team has facts, metrics, and purchasing data at their fingertips, it equips everyone to develop and share insights and play a role in the decision-making process.
This approach to decision-making will lead to more collaboration and engagement from employees, and, ultimately, the growth you are looking for.